Centre Pompidou, Paris : "Homage to Gil Joseph Wolman, Défense de mourir"
In the new space "Focus", the Centre Pompidou is showing a small exhibition of their collection of works by Wolman, which makes Lettrism very present these days, since the opening of the lettrist room with Isou, Pomerand, Brau, Lemaître and Sabatier.
Conservator Jean-Michel Bouhours has assembled together the new Wolman acquisitions: the first artwork by Wolman "Un homme saoul en vaut deux" (1952) and "Saïgon, L'horreur de l'horreur" (ca.1967), which is the first "art scotch" work to enter the collections of Centre Pompidou. Also on exhibit in a dedicated dark room, 'L'anticoncept" the stunning film installation from 1951; "Le temps bouge", a major lettrist canvas from 1964 (one of the 2 largest, the other one being in the EAM Collection) and Wolman's masterpiece in the "Decomposition" series : "Dühring Dühring" with some material related to that piece : an artist book and a video. An affiche of Wolman's exhibition at Valerie Schmidt Galerie and several ephemera from the Letterist and Internationale Letterist period as well as some Wolman books are also on display in a vitrine.
The exhibition, which opened on July 5, is on until October 5 on Level 5, Room 1 (11am-9pm).
photos F.A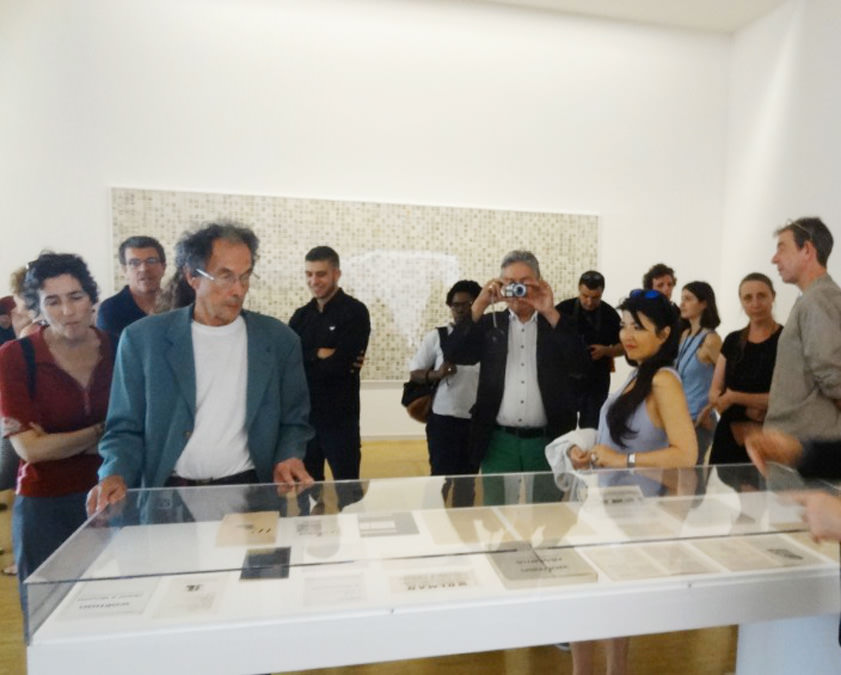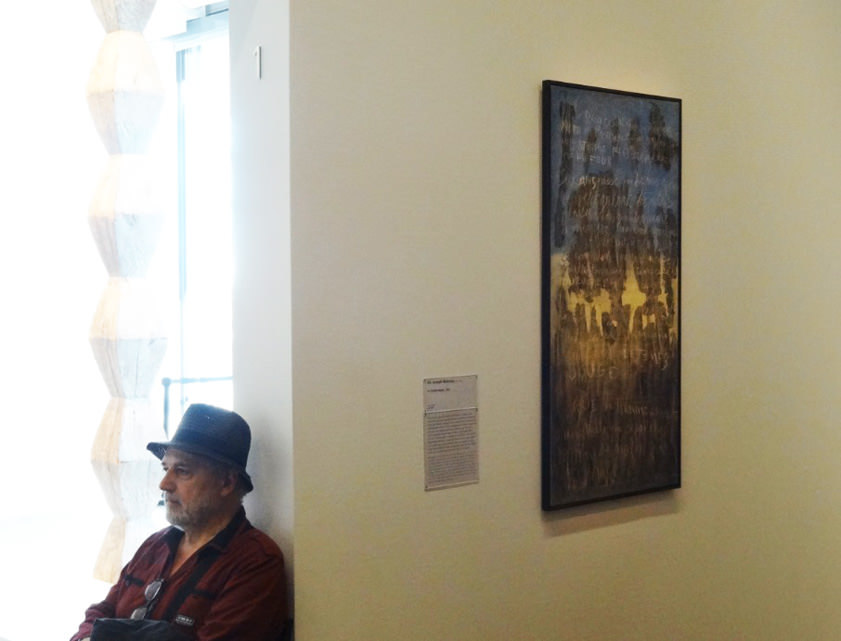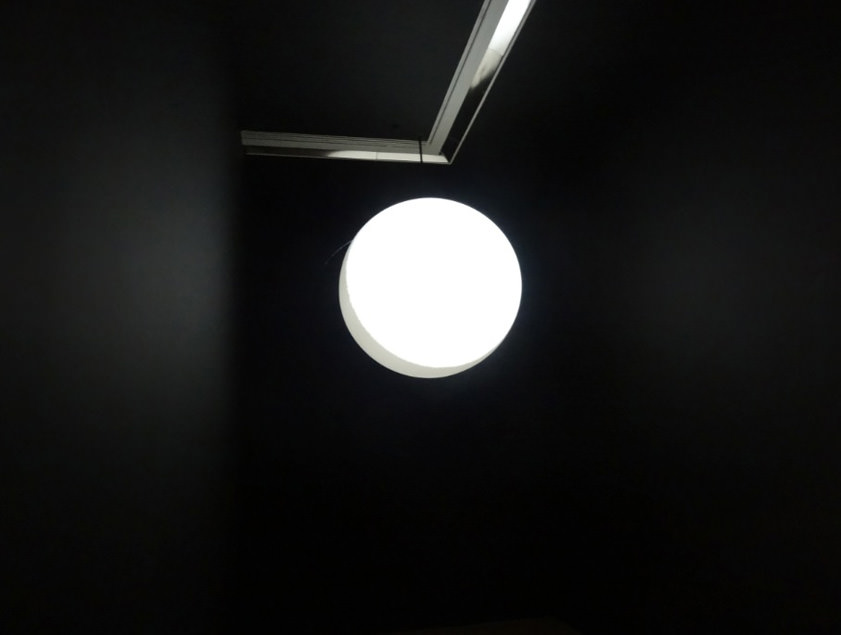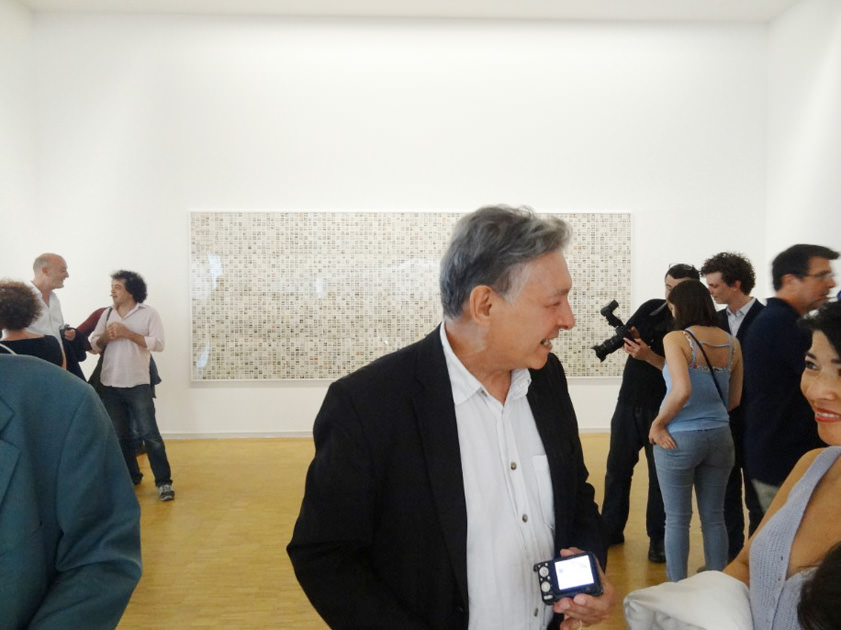 photos F.A